HOBBIT HOUSE
Project type:
Individual residential building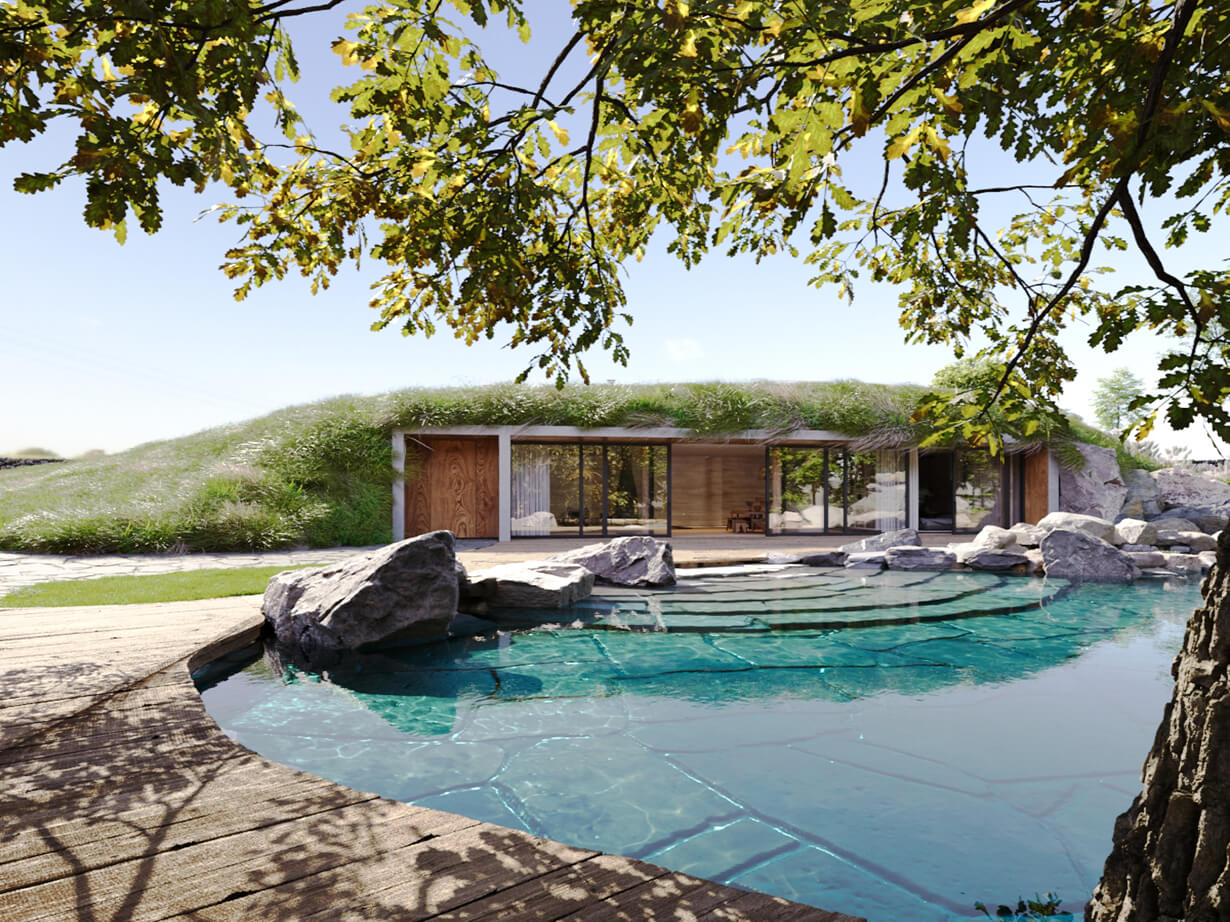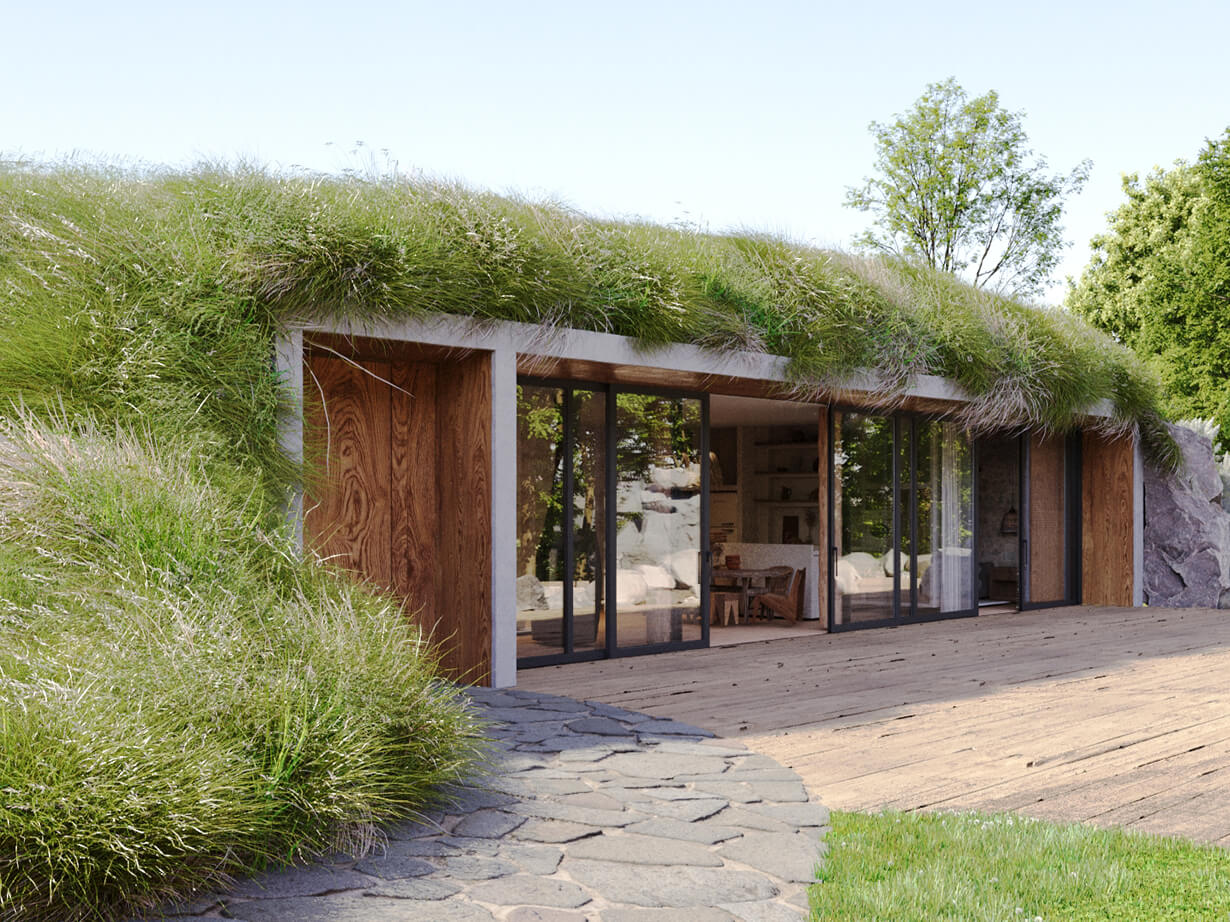 The house is located on a hill, underground.
The concept of the house was developed in accordance with the features of the complex construction of Passive House.
Basic requirements: low energy consumption through the use of passive energy saving methods.
We have introduced geothermal heating, a smart home system, inside the building there is a clay wall, which, when heated, gives off heat for a long time. The planned consumption of energy resources is 200 euros per year.
The proportions of the house are planned according to the golden section, all parts of the building are related to the other, like the whole to the first part.
Ошибка! Что-то пошло не так.