MODERN HOUSE
Project type:
Individual residential building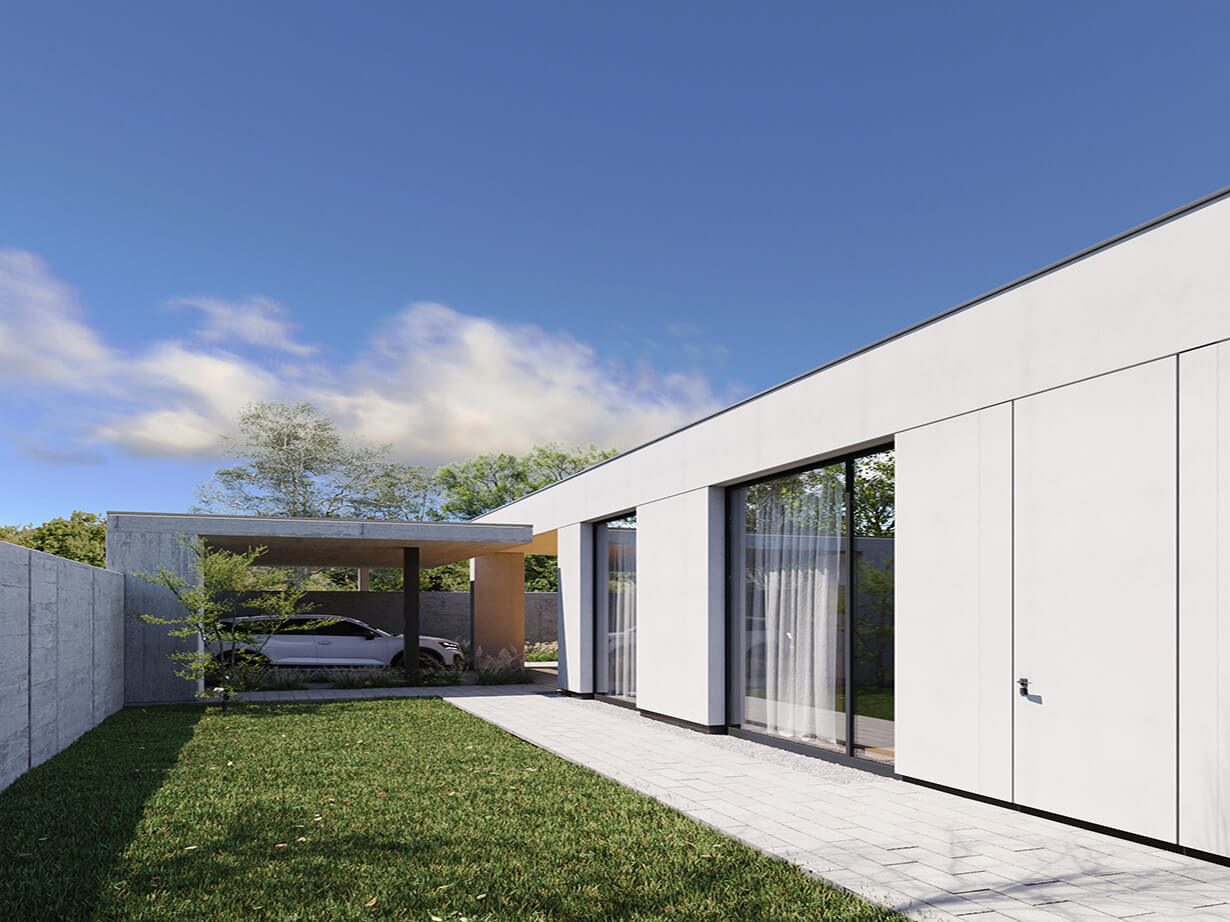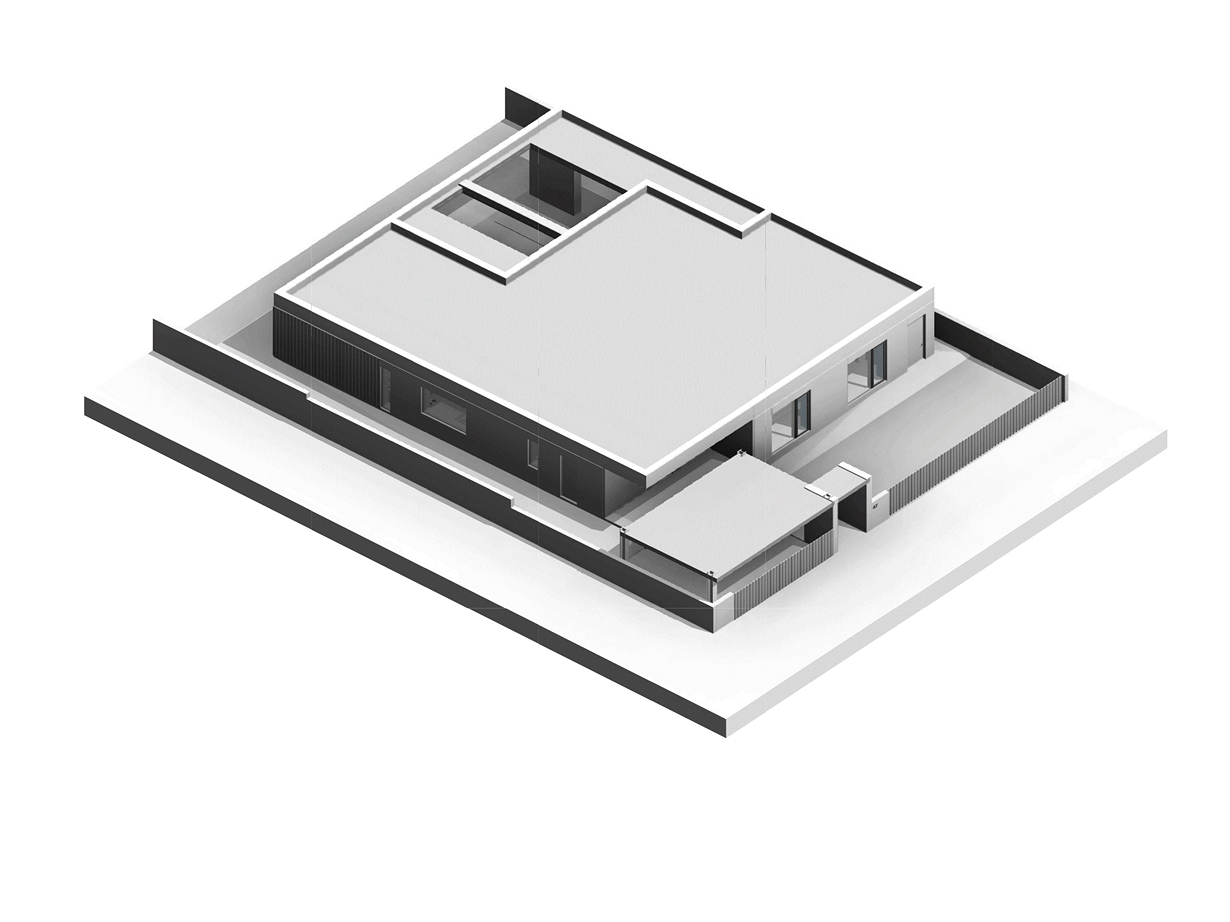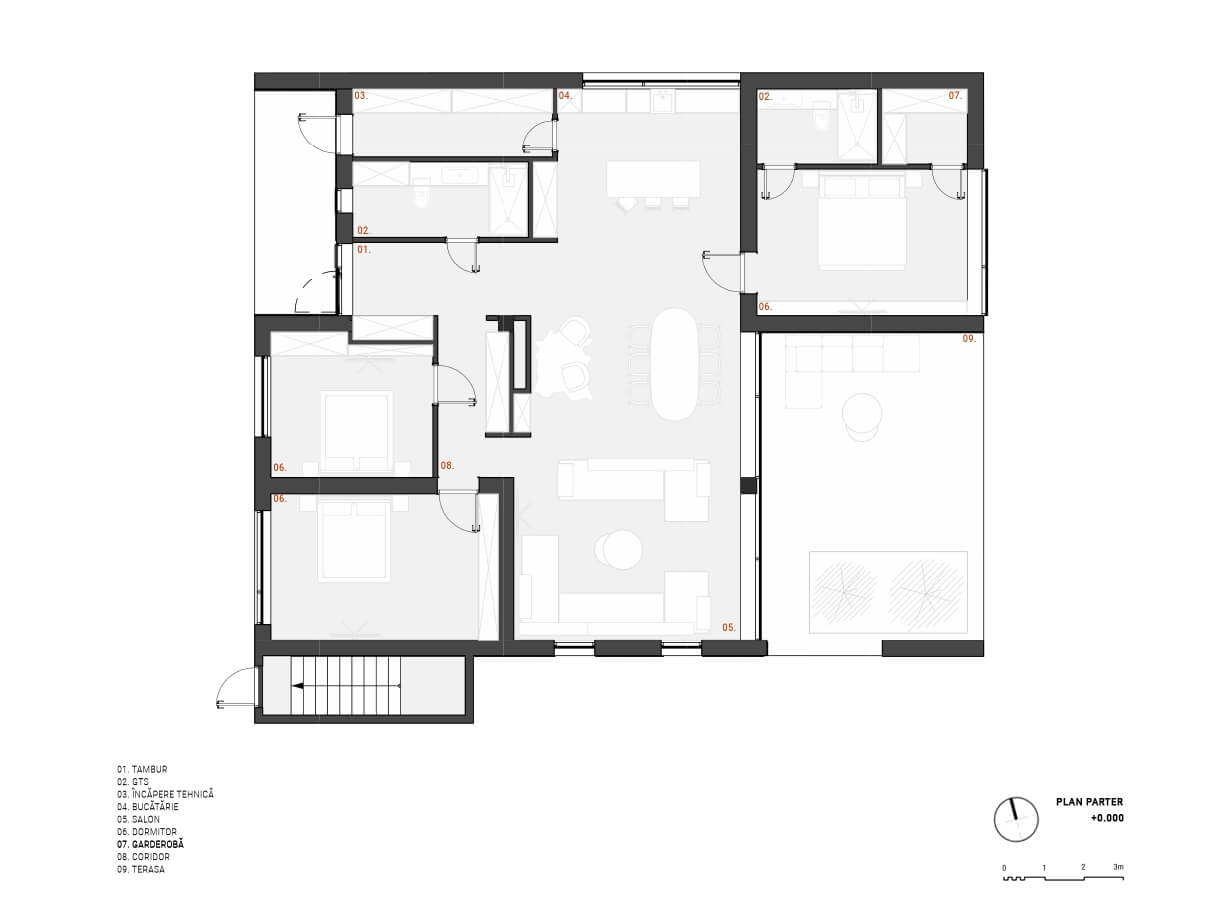 The task of the project is to design a new concept, taking into account the existing situation. (built foundation and partially raised walls)
A large space was given to the common area: a kitchen-living room with access to a covered terrace. It has a lot of natural light thanks to a hole in the roof, where a tree will later grow. This technique combines architecture with nature.
The material of the facade - wood, also emphasizes the unity with nature. Smooth lines that emphasize the geometry and severity of the building, combined with natural materials that soften and make the house more comfortable.
Ошибка! Что-то пошло не так.