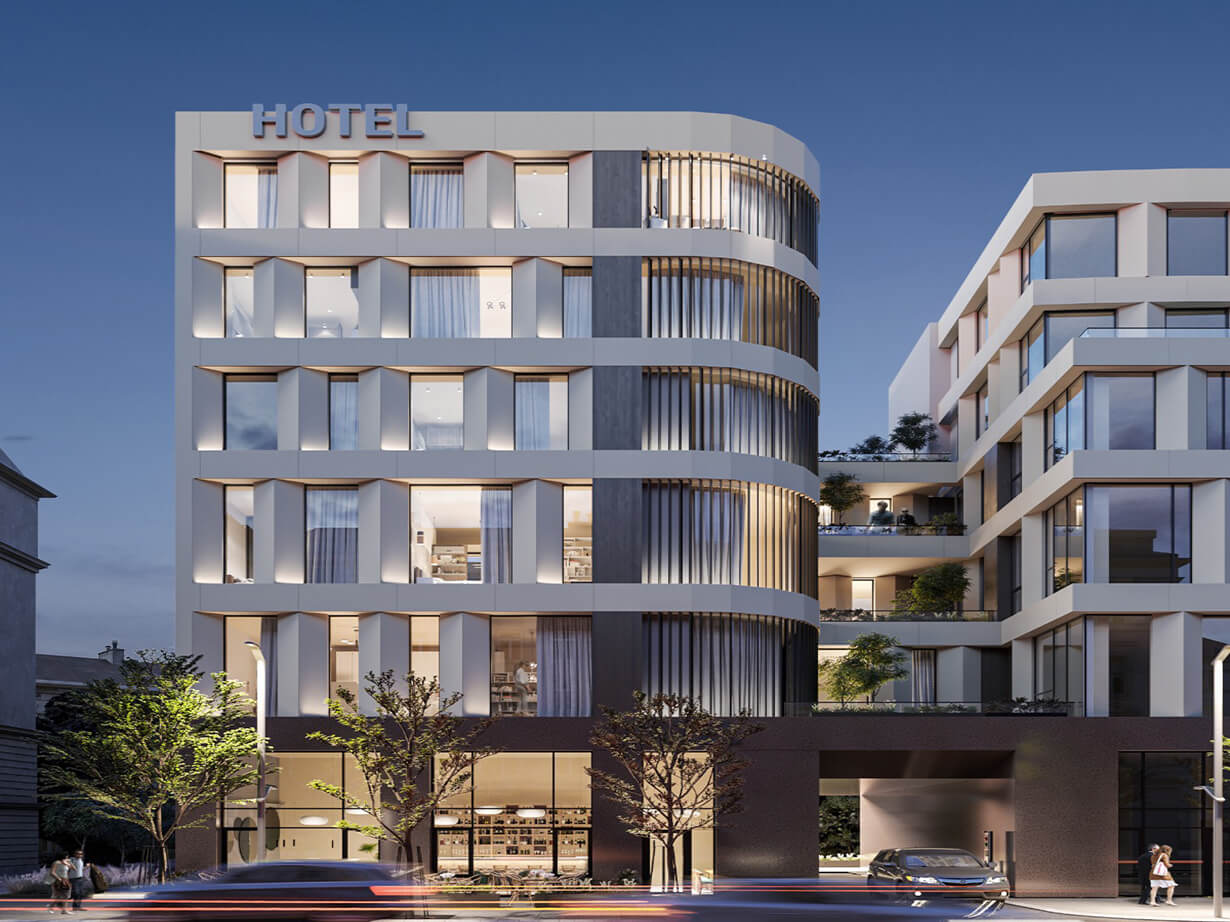 Apart-hotel project in the Pechersky district of Kyiv. Designed in the style of a nearby newly renovated building. The building is located along the road with active traffic. The main façade of the existing building has a wave-like dynamic on the top floor. It was decided to continue this principle in the projected building, giving even more dynamics and creating terraces, which, in addition to the recreational function, have the function of insolation.
This project is one of the examples of the introduction of a building into an existing building without the use of new contrasting architectural solutions.


Ошибка! Что-то пошло не так.