Cricova House
Location:
Cricova, mun. Chisinau, Rep. Moldova
Project type:
Individual residential building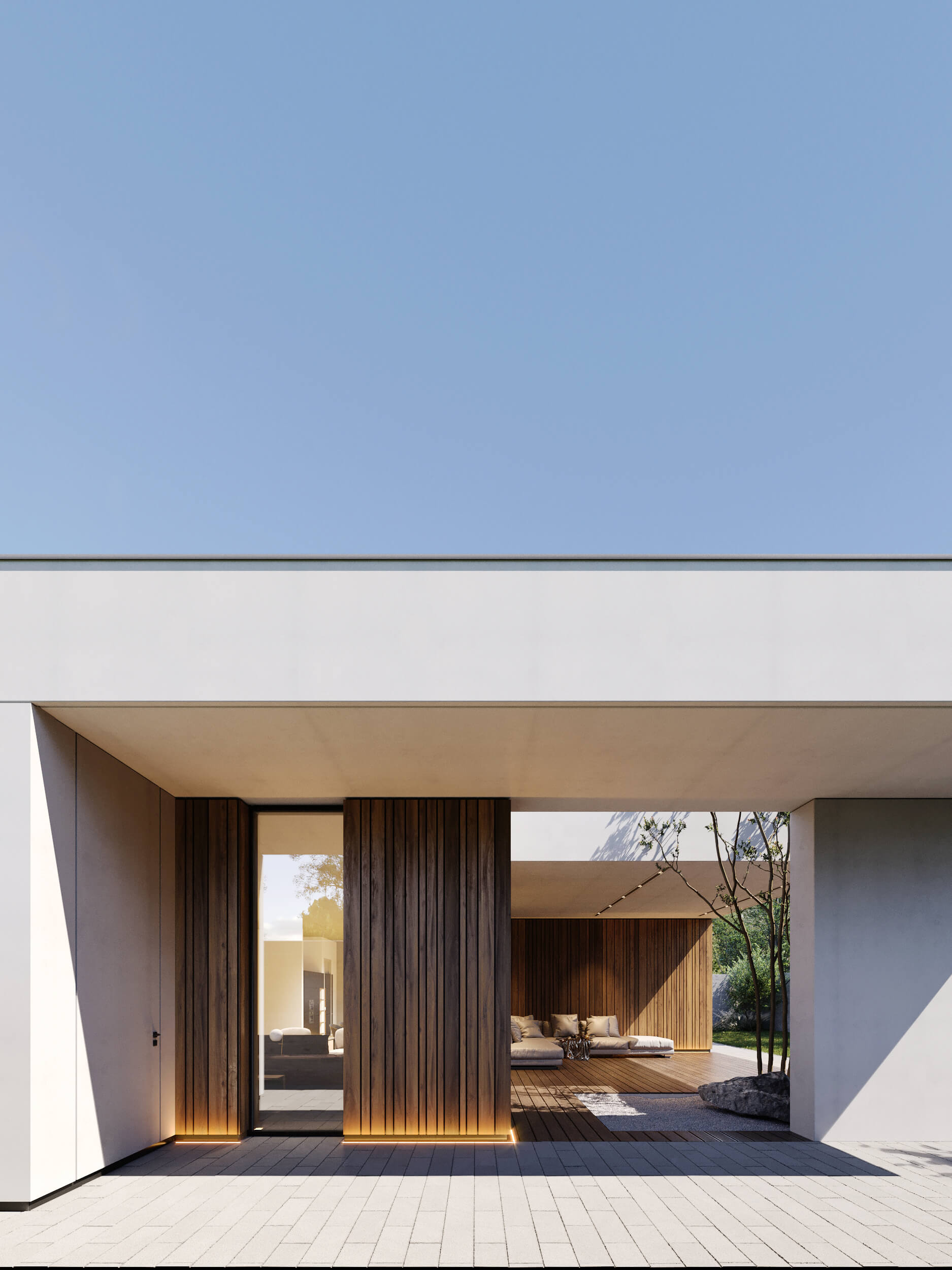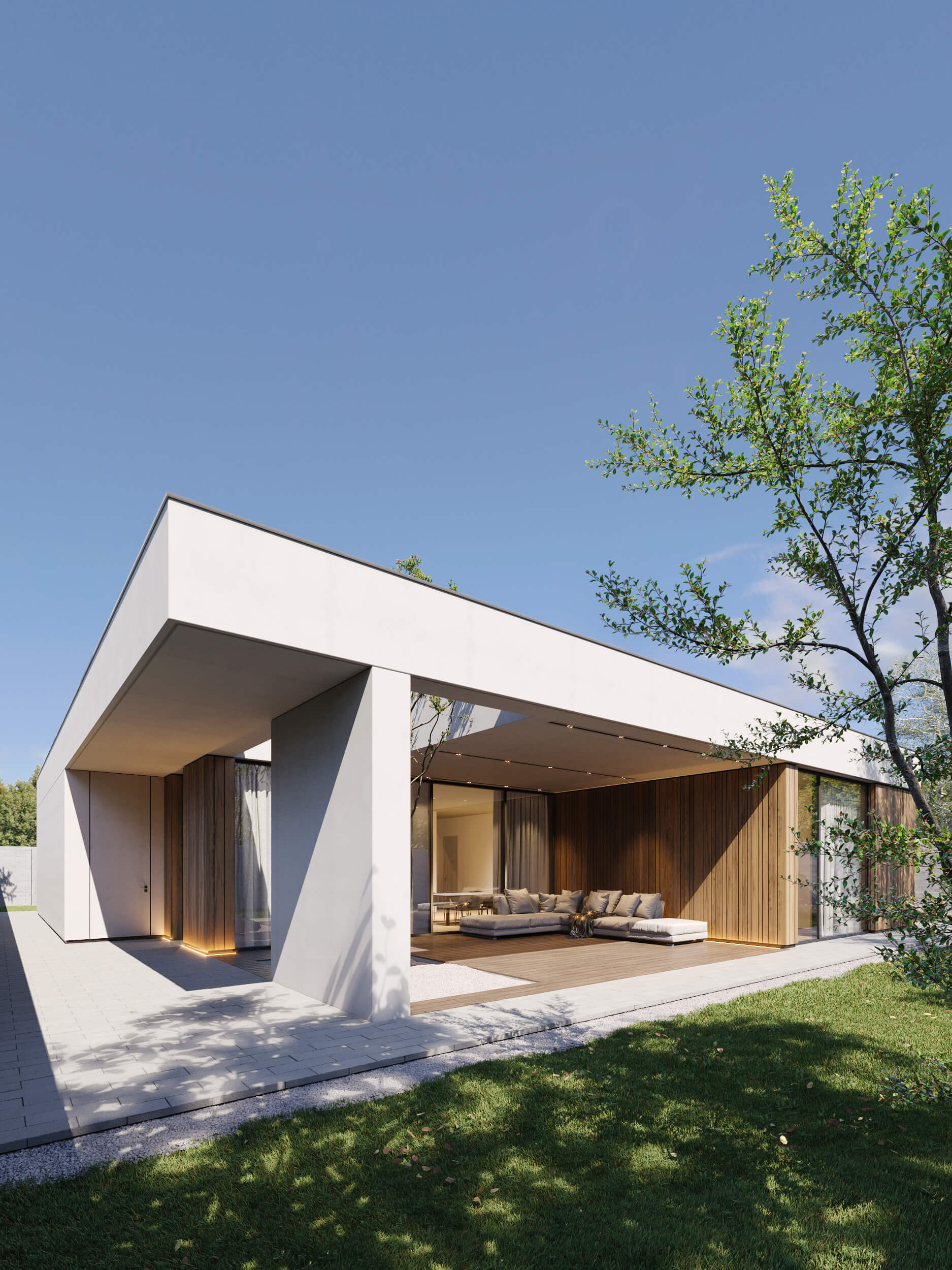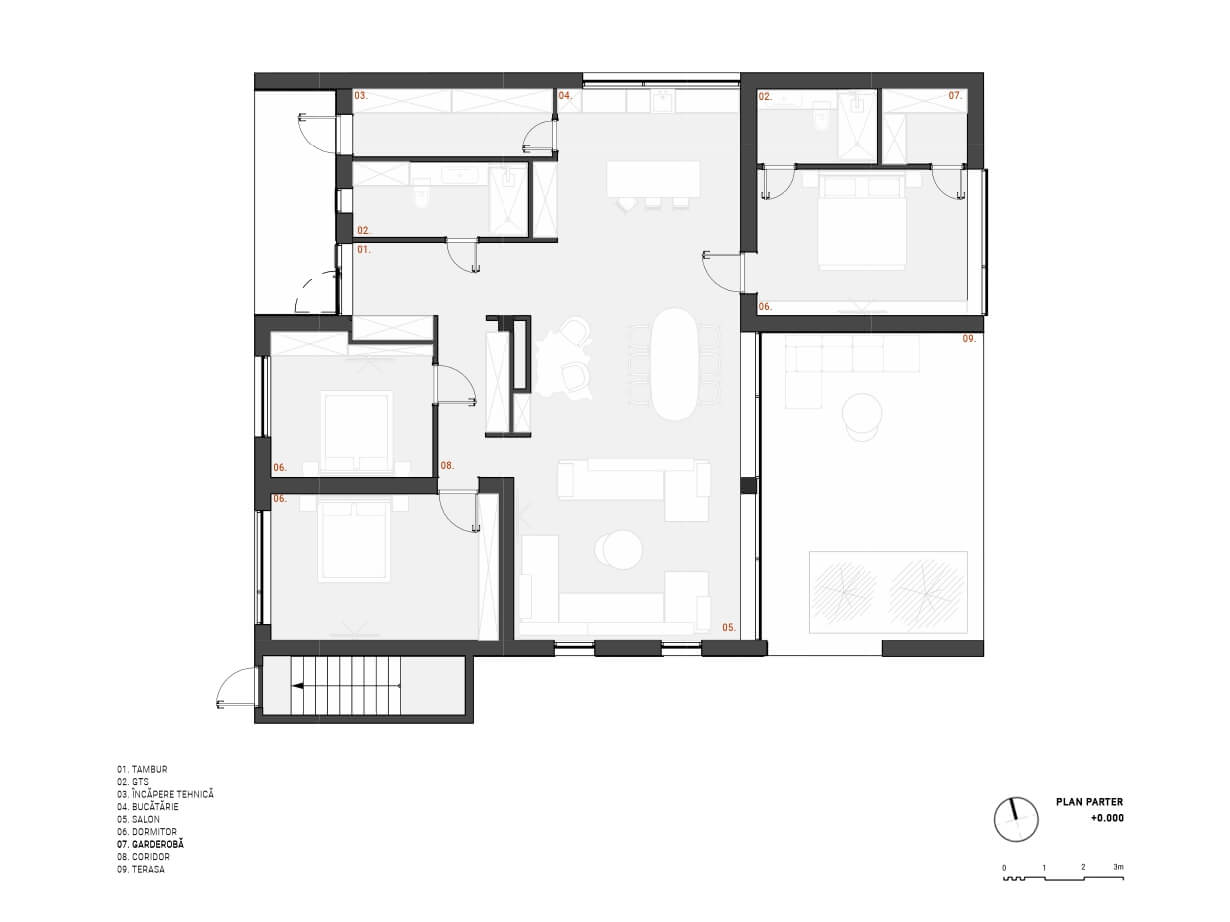 The customer approached us with the task of creating a new concept of a private residential building based on the erected foundations and partially raised walls of the old project. Our task was to design a new concept, taking into account the new requirements of the customer, according to the existing situation.
In the new concept, we proposed to give a large space to the common area of the kitchen-living room with access to the covered terrace.
For sufficient natural light, an opening was provided in the covered terrace, where a tree will later grow as an accent. This technique will combine architecture with nature. Facade materials - wood also emphasize the unity with nature. Natural materials soften the severity of the forms of the building and make the house more comfortable.
Ошибка! Что-то пошло не так.